Reviews
Subtext goes here…
Features
Reputation Management
Prompt Users for Additional Reviews
Multi-Platform Review Pulling
Show Reviews on your Website
Control which Reviews you Display and/or Hide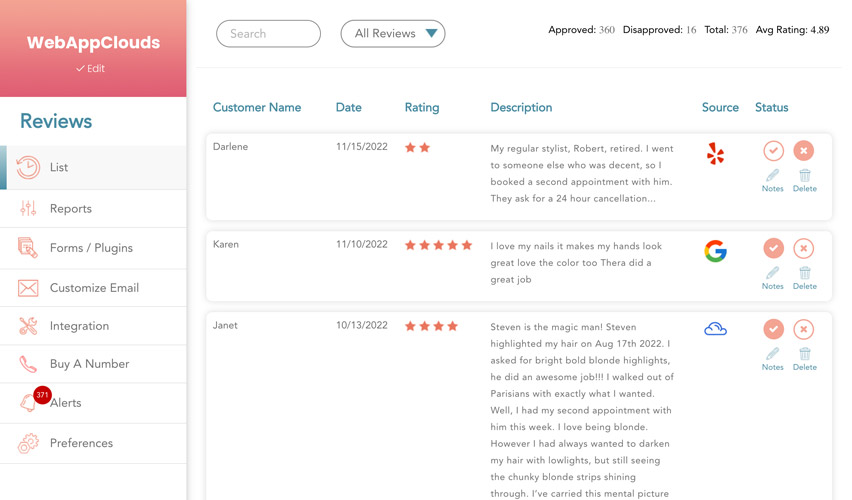 Pairs well with
This product pairs well with a variety of other products available for purchase within our catalog.
Mobile Apps
Provides an engaging and user-friendly experience for customers and can be used to increase customer satisfaction, loyalty, and engagement.
Websites
Subtext goes here…
Reports
Backend dashboard allows stakeholders to review advanced reporting data in real time with syncing capabilities.